PRESENTATION
Originaire du bassin de Marennes-Oléron, Benjamin Caillaud est photographe du littoral. Sa démarche s'articule autour de deux axes majeurs : paysages et ressources des littoraux. Titulaire d'un master de sciences humaines et d'un master de sciences du langage, sa thèse d'histoire porte sur la mise en image des littoraux atlantiques au début du XXe siècle.
L'exercice photographique de style documentaire de Benjamin Caillaud se veut résolument à hauteur d'homme. S'inscrivant dans une identité territoriale forte évitant le pittoresque, la question de la mémoire est particulièrement présente dans sa démarche.
Sensible aux sujets sociaux et politiques et à la dimension historique des événements, il devient un des rares photographes français à suivre en 2008 toute la campagne présidentielle de Barack Obama. En 2010, l'aspect traumatique du passage de la tempête Xynthia sur les côtes charentaises décide de l'orientation majeure de son travail d'auteur vers les questions littorales. Le choix d'une écriture au long cours le conduit à s'exprimer principalement sous la forme d'expositions et de publications en France et à l'étranger.
Native of the French southwest coast, Benjamin Caillaud is a photographer of the littoral. His approach is articulated on two major research lines: the landscapes and the coastal resources. Holding a MS of language sciences and a MS of humanities and social sciences, his PhD thesis considers the visualisation of the Atlantic coast in the early days of the 20th century.
Benjamin Caillaud resolutely focuses his documentary style production at the human level. Anchored in a strong territorial identity, his work avoids the picturesque while the question of memory being clearly outlines in his approach. 
In 2008, attentive to social and political issues, as well as to the historical dimension of events, Benjamin Caillaud was one of the rare French photographers to follow the Barack Obama presidential campaign. In 2010, the traumas caused by the storm Xynthia on the coasts of Charente-Maritime, determined the major orientation of his work as an author towards littoral issues. His long-term creation process leads him to express himself mainly through exhibitions and publications in France and in foreign countries.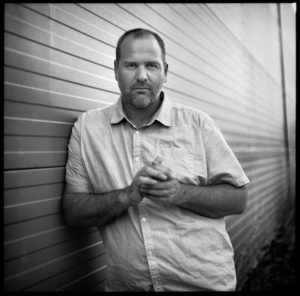 caillaudb[at]yahoo.fr
+336 86 77 31 63
Toute reproduction des Photographies publiées sur benjamincaillaud.fr sans autorisation écrite préalable de l'Auteur, quelque soit l'usage, est susceptible d'être facturée.
Any use of the photographs published on the website benjamincaillaud.fr needs the author's expressed agreement.
SIRET : 494 609 076 000 18